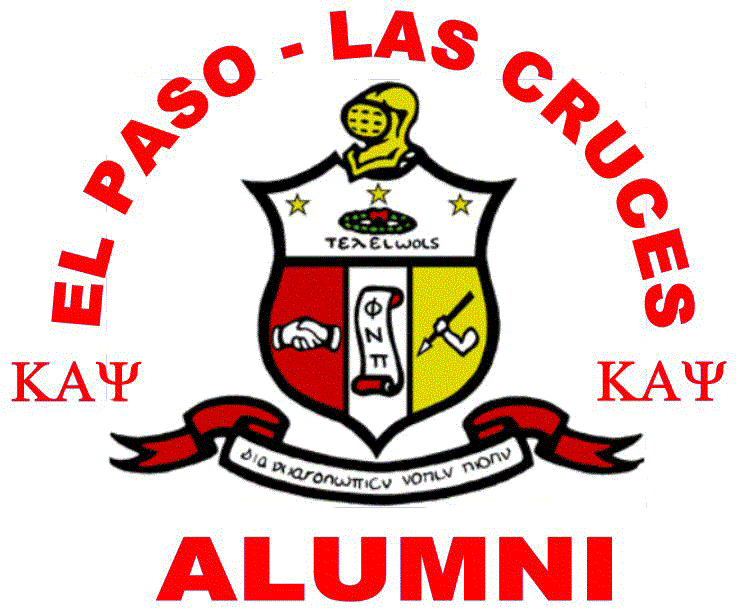 El Paso - Las Cruces
Alumni Chapter (TX-NM)
The History of Guide Right
​The GUIDE RIGHT program is the Fraternity's national service program that was developed in 1921. The overall purpose of the program is to promote and foster the development of elementary--high school-age students through vocational and academic settings. Through this program, the El Paso chapter of Kappa Alpha Psi Fraternity, INC. coordinates and implements various meaningful activities to enhance the growth, leadership skills and talent of our youth.
​
In the infancy of Kappa Alpha Psi Fraternity, Inc. when chapters where blossoming and flourishing throughout the length and breadth of the united State, both individual and collective efforts were being made to incorporate meaningful programs into the various local chapter activities. The very foundation of Guide Right can be traced to the St. Louis Alumni Chapter and to Leon W. Steward, who is rightfully dubbed the "Father of the Guide Right Movement".
​
According to the Story of Kappa Alpha Psi, soon after the St. Louis Alumni Chapter's beginning in 1921, Brothers Leon W. Steward and J. Jerome Peters were assigned to study the needs of active chapters for guidance and funds, and to devise a "meaningful practical approach" to the problem. Ultimately Brother Steward, a Y.M.C.A. Secretary, proposed a program of guidance to be designated as Guide Right, with the purpose of assisting high school seniors to choose and pursue useful careers consistent with the fraternity's purpose. This program was immediately adopted at the local level and the 12th Grand Chapter adopted Guide Right as the national service program.
For the Southwestern Province our vision and long term goals are:
•To Make a Positive Impact in Society Through Expanded & Enhanced Guide Right Programs in the Southwestern Province.
•To Facilitate Increasing Levels of Commitment to Guide Right through Leadership Emphasis, Recognition, Communication, Innovation & Advocacy.
•To Make the Southwestern Province the Recognized Leader in Guide Right throughout Kappa Alpha Psi.
•Integrate Guide Right Activity into all Province Events
•Facilitate a Guide Right Program Funding Vehicle​​
​​​ Our short term goals are:
•Increase Guide Right Participation Throughout the Province
•Foster Guide Right Communication & Innovation within the Province
We will improve our Guide Right communications by utilizing our SWP Guide Right website: www.swpguideright.com . All Guide Right communications, presentations, deadline, award criteria, judges sheets and forms will be posted. Please visit and contribute to the Facebook page at southwestern province of kappa alpha psi guide right.​