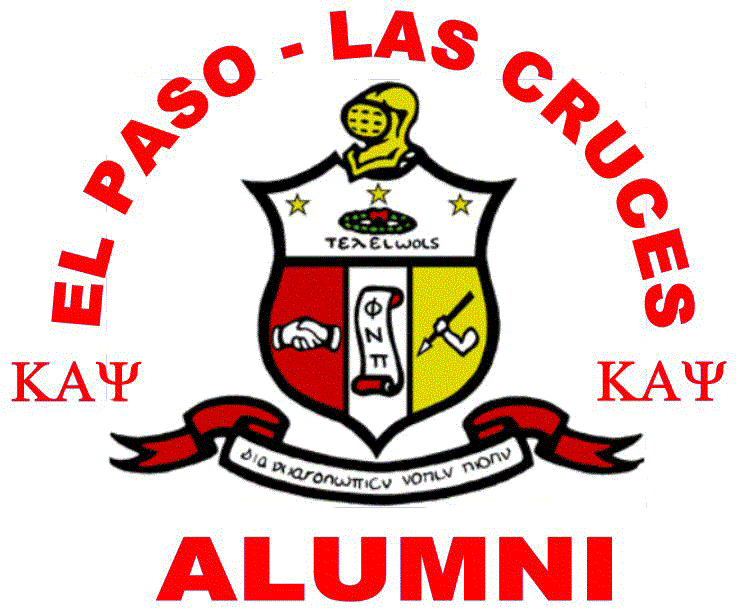 El Paso - Las Cruces
Alumni Chapter (TX-NM)
Guide Right is a program for the educational and occupational guidance of youth, primarily inspirational and informational in character. Its reach extends to high schools and colleges alike. In the latter, giving due attention to the needs of undergraduate Brothers. Conceived in 1922 by Leon W. Stewart, and suggested at the twelfth Grand Chapter of Kappa Alpha Psi, Guide Right became the Fraternity's National Service Program. Jesse Jerome Peters, later to become the eighth Grand Polemarch, was chairman of the committee, during the administration of W. Ellis Stewart as Grand Polemarch. Guide Right is administrated by a National Director and a Guide Right Commission. The Guide Right Commission consists of the Director and twelve Province Guide Right Coordinators, one from each Province, appointed by their respective Province Polemarchs. The Director is uniquely qualified to perform the duties of this office and is appointed by the Grand Polemarch. He prepares such directives as are necessary for the successful and efficient observance of this National movement. He also edits and prepares the Manual for the universal use of Undergraduate and Alumni. One of the provinces newest Guide Right program which has recently been adopted by the National chapter is KAPPA KAMP!!!!!
MISSION STATEMENT
To place the training and experience of our educated membership at the disposal of youth needing inspiration and counsel.
PURPOSE
1. To help youth, especially those of high school age, in their selection of courses leading to vocations compatible with their aptitudes, interests, and personalities.
2. Assist students in training, establish careers.
3. Support parents in the development of children.
4. Afford youth a respite from the pressures of growing up in today's environment, positive reinforcement.
5. Impress upon values of higher education.
GUIDE RIGHT PROGRAMS
The Guide Right Committee continues to have a solid record of performance within the community. Over the past several years, the committee has developed and managed effective programs which have received full support from the community.
The Kappa League is an organization oriented toward helping young men of high school age to grow and develop their leadership talents in every phase of human endeavor. It provides both challenging and rewarding experiences which richly enhance their lives. It is the purpose of the El Paso - Las Cruces Alumni Chapter to help these young men to achieve worthy goals for themselves and to make constructive contributions to their community when leadership roles become their responsibility.

All volunteers are welcome to participate in any of our projects, at any level of participation.

Donations are always appreciated.
It was founded in 1909 Brother Lawrence Clifton Jones, The Piney Woods School is one of only four historically black boarding schools remaining in the United States. It is a school rich in history and cultural activities, while at the same time keeping abreast of implemented, researched program trends that can improve achievement for its historically African American male and female student body. Since 1986 The Piney Woods Schools Summer Enrichment Camp, Kappa Kamp, has been providing students with the opportunity to acquire skills through intensive workshops. Students may choose from a number of enrichment camps and classes, as well as attend a variety of cultural and recreational activities, arts and crafts workshops, field trips and educational lectures. Work, fun and more all take place within a safe country setting located in the piney woods of Mississippi.