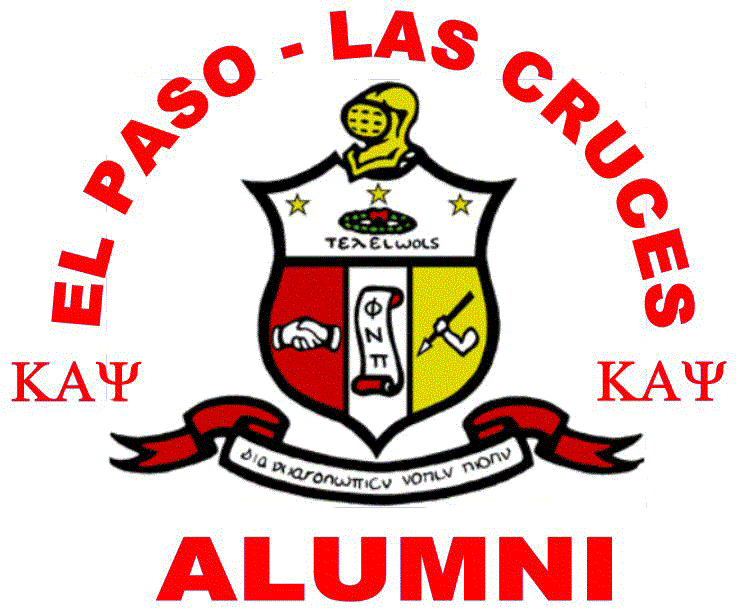 El Paso - Las Cruces
Alumni Chapter (TX-NM)
Brother Paul Cross retired from the El Paso Police Department in 2007 after 24 years of service, serving the last four years as the Assistant Chief in charge of the Office of Operations. At that time, the Office of Operations encompassed all of the Regional Commands in the city as well as the Major Crimes Bureau. Chief Cross supervised three Deputy Chiefs and seven Commanders. Major Crimes included all Criminal and Directed Investigations to include Crimes Against Persons, Narcotics, Sex Assault Offenses, Financial Crimes, Crimes Against Children, and all detectives investigations.​

He has supervised over 70 homicide investigations and hundreds of Sexual Assault and Robbery investigations in his capacity as the Chief in charge of the Office of Operations. Brother Cross has a tremendous amount of knowledge in criminal investigations and evidence collection. He served as the Department's Emergency Management coordinator for the Emergency Operations Center for four years. He has extensive knowledge in Counter-Terrorism, Emergency Management, Critical Infrastructure Protection, and Weapons of Mass Destruction. He is UTEP's main Terrorism Instructor.​

Brother Cross is a graduate of Central State University in Ohio, where he earned a Bachelor of Arts in Communications, in 1982. Brother Cross is also a graduate of the prestigious F.B.I. National Academy. Currently, he is the Third Vice President for the FBI National Academy Associates of Texas and will serve as the President of this prestigious organization in three years. He has a Master of Business Administration from the University of Phoenix. He had over 19 years of supervisory experience of which 14 years were in middle and upper management positions within the El Paso Police Department. Brother Cross was awarded the Executive of the Year Award for the El Paso Police Department in 2006, and was awarded the "Adelante Con Ganas Award" from State Senator Eliot Shapleigh in 2005.​

Brother Cross has 9 years of college teaching experience and is a part time instructor at the University of Texas at El Paso, and the University of Phoenix.​

Brother Cross has always been involved in the community. He is a member of Kappa Alpha Psi Fraternity where he has served as Polemarch and on the Board of Directors for the El Paso-Las Cruces chapter. He has served on the Board of Directors for the El Paso Chapter of the Fellowship of Christian Athletes, and currently serves on the Board of Directors for Family Services of El Paso. ​

Brother Cross continues his distinguished law enforcement career and in January 2009, Brother Cross was appointed as a Commander with the El Paso County Sheriff's Department. He currently commands the Criminal Investigations Bureau, which includes Homicide, Crimes Against Persons, Crimes Against Property, Warrants, Crime Scene Investigation, Civil Process, and Identification and Records. Brother Cross has been happily married to Markita Jordan Cross for 17 years.