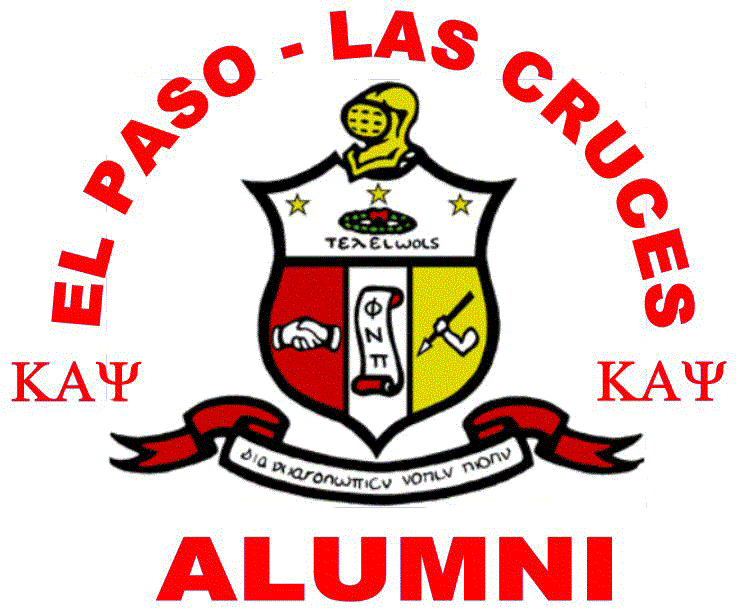 El Paso - Las Cruces
Alumni Chapter (TX-NM)
Guide Righ​t
THE KAPPA ALPHA PSI FOUNDATION
The VISION of the Kappa Alpha Psi Foundation: To become the premier Greek letter Foundation in its resources and services to the community.

The MISSION of the Kappa Alpha Psi Foundation: To provide support for Kappa Alpha Psi Fraternity, Incorporated members and others in service to communities with particular emphasis on African-American and Latino Communities.

The Kappa Alpha Psi Foundation, Incorporated exists as the philanthropic arm of Kappa Alpha Psi Fraternity, Incorporated. The Fraternity was founded in 1911 with the motto of Achievement in every field of human endeavor. The Foundation was established in 1981 as a non-profit, tax exempt, publicly supported organization as described in Section 501 (c)(3) of the Internal Revenue Service Code. Its purpose is to assist the community service efforts of the more than 600 active undergraduate and alumni chapters of Kappa Alpha Psi. The Foundation currently supports scholarships, after-school programs and national projects such as Habitat for Humanity.
Programs under the Foundations Umbrella
Guide Right is a program of the educational and occupational guidance of youth, primarily inspirational and informative in character. Conceived in 1922, and suggested at the Kappa Alpha Psi Fraternity's twelfth Grand Chapter Conclave, the purposes of the Guide Right Service Program is to place the training experience and friendly interest of successful men at the disposal of youth needing inspiration and counsel regarding their choice of a life's career, and to arouse the interest of the entire community in the problems of youth as they seek to realize lives of usefulness.

In order to serve young men between the ages of 5 and 15, the mission of Guide Right is to promote goals, aims, and objectives of the fraternity, in a manner that is consistent to and appropriate for our targeted audiences. To uphold the original charge of Guide Right, and to incorporate the necessary tools which will enable us to adapt to today's changing landscape and environment.

The Southwestern Province has a great legacy of Guide Right achievement and service. The Kappa Kamp at Piney Woods being a cornerstone of the Fraternity's program. There has been a movement in Guide Right unlike any in the history of the Fraternity.