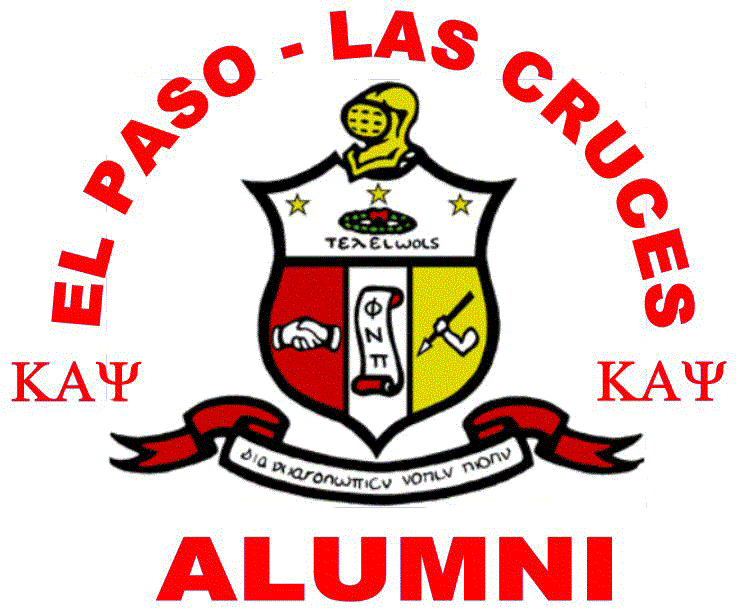 El Paso - Las Cruces
Alumni Chapter (TX-NM)
​

Dr. Thomas D. Carter Jr.
Memorial Golf Tournament
Vista Hills Country Club
2210 Trawood Drive, El Paso, TX 79935
Saturday, June 13, 2015
1:00 p.m. Shotgun Start / Four Person Scramble
COST: $100 Per Golfer
​
Tournament Director : Paul Cross
(915) 257-KCSF [5273]
Click Here for contribution form, print and mail to:
KAPPA COMMUNITY SERVICE FOUNDATION
2021 Thunder Ridge
El Paso, Texas 79938
Each year the Foundation sponsors college scholarships for high-achieving young men faced with financial hardships in the pursuit of their college education, funds mentoring and tutoring programs for young men living in the El Paso County, Dona Ana County, and Otero County. Currently, our 28 registered Guide Right participants are enrolled at 42 high schools in El Paso, TX, 4 high schools in Las Cruces, NM and 1 high school Alamogordo, NM, and 250 middle/elementary schools throughout the local area (primarily El Paso County, Dona Ana County, and Otero County). , and provides complete financial support for selected African-American male youths to attend Piney Woods Academy during its Summer Enrichment Camp and help support Black History Essay Contests, Guide Right and Holiday Food Baskets for the needy.
​
We need your support! The Foundation's fundraising goal is $10,000 by July 30, 2013. We are asking that you support us in this endeavor by becoming a contributing sponsor. The Foundation offers corporate and individual sponsorship levels. 100 % of your contribution goes to support the young men that KCSF mentors.