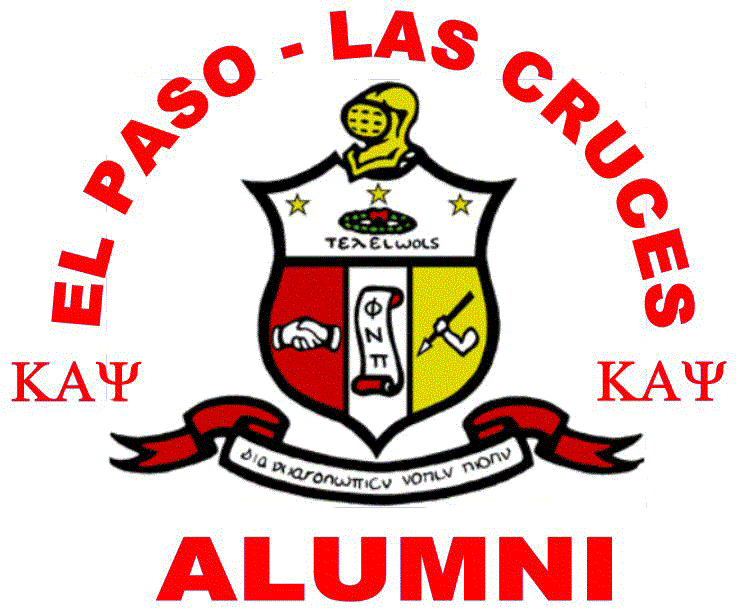 El Paso - Las Cruces
Alumni Chapter (TX-NM)
General Greer's military career began following his eighteenth birthday when he joined the Army Reserve. Called to active duty on 12 May 1943, he attained the grade of Master Sergeant during World War II. Upon receipt of his Honorable Discharge at the end of the war, he resumed his education at West Virginia State College. As a member of the Reserve Officer Training Corps, he continued his interest in the military while a student. He was commissioned as a Second Lieutenant of Artillery in the Regular Army upon graduation in 1948. On 12 July 1948, he was called to his first active duty station at Fort Riley, Kansas.

The outbreak of the Korean War in 1950 soon found General Greer serving on the front lines during some of the most decisive battles. He acquitted himself with valor and distinction while accomplishing combat missions involving great personal risk. His exemplary and heroic service during this period was recognized with the awarding of the Silver Star and the Bronze Star medals.

A series of important assignments following the Korean War gave every indication that the Army had identified General Greer as a rising star in the Officer Corps. He was rapidly promoted to Captain. After advanced schooling in 1955, he was selected for assignment to the Department of the Army General Staff in Washington, D.C. Three years later he was selected for accelerated promotion to the grade of Major. Important military schooling followed Command and General Staff College at Fort Leavenworth, Kansas. After graduation and a year of service at Fort Lewis, Washington, he became the second in command of a combined rocket and howitzer battalion which further prepared him for higher level command.

The next three years General Greer again served on the Army General Staff in Washington, as personnel planner and manager of assignments for Artillery Officers. He was promoted to Lieutenant Colonel in January of 1963. In 1964, he returned to Korea, where he first served as an Artillery operations officer in a major headquarters and subsequently was assigned to the most coveted position available for a Lieutenant Colonel, command of a battalion.
In 1965 General Greer was again assigned to the Command and General Staff College this time as an author/instructor. His normal tour was interrupted, however, by selection for the highest military schooling available in the Army, The National War College. While a student at the National War College, General Greer also earned his Masters Degree from George Washington University. He then returned to Washington as an operations officer in the Office of the Joint Chiefs of Staff. During this assignment he was promoted to Colonel.

In April of 1970, General Greer was assigned to Vietnam where he served initially as the Deputy Commander of the Artillery assigned to the U.S. Army XXIV Corps, further acknowledgment of the special trust and confidence placed in General Greer by the group. He was honored for his service in the war by awards including the Legion of Merit and the Vietnamese Cross of Gallantry with Gold Star. Combat service in his third war ended in March of 1971, when he was reassigned to the Office of the Assistant Secretary of Defense. During this assignment, he was selected for promotion to Brigadier General. He then moved to Fort Leonard Wood, Missouri, where he became the Deputy Commanding General. In 1974, General Greer was reassigned to the Washington, D.C. area as the Deputy Commanding General at the U.S. Army Military Personnel Center. Less than a year later, his rapid rise continued when he received his second star of Major General.

On 1 November 1976, General Greer requested that he be placed on the U.S. Army Retired List. His request was granted and on 30 November 1976, one of the Army's most distinguished soldiers retired with honor. Added to his many citations for valor on the battlefield and meritorious achievement in peacetime, General
Greer was awarded the Distinguished Service Medal, the nation's highest military award for service, awarded in the name of the President of the United States.

The General, now retired, moved from Washington, D.C. and arrived in El Paso, Texas in December of 1976. He became a member of the El Paso Board of Realtors in May 1977 after graduating from the Texas Academy of Real Estate. He has been a Realtor with Greer & Associates since February 1980. He has served as a Director with the Board of Realtors and has served on the Board of Directors for the American Cancer Society, The Visiting Nurses Association, The Association of U.S. Army, and Chairman of the Officers Retiree council for Fort Bliss.

General Greer is married to Jewell M. Means of Pine Bluffs, Arkansas and also a graduate of West Virginia State College. They are the parents of three children, Gail, residing in London, England; Michael E. Greer, M.D., in Seattle, Washington, and Kenneth Wayne, a counselor with Family Services in Mount Holly, New Jersey.