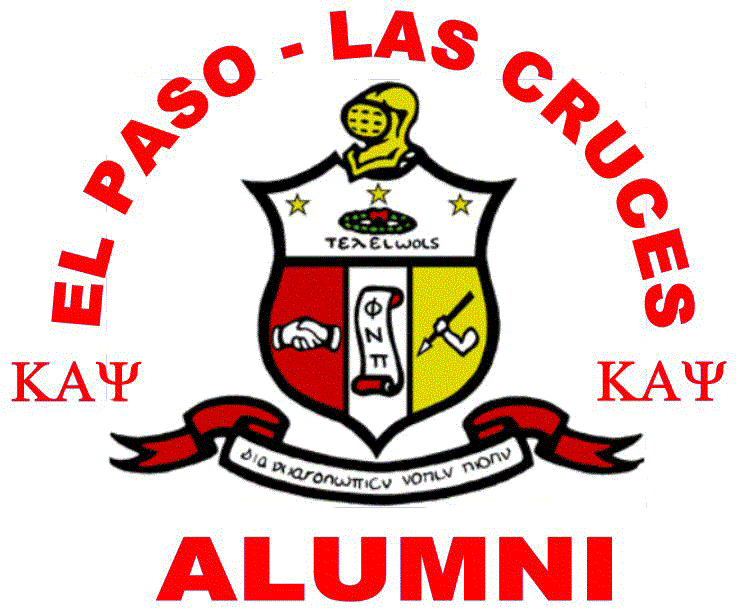 El Paso - Las Cruces
Alumni Chapter (TX-NM)
I, David Edmonds was born in Perth Amboy, New Jersey on September 12, 1931. He attended elementary school and high school in Perth Amboy. After high school he entered the United States Army where he pursued his career. During December 1959 he met the former Miss Augusta Lambert of Atmore, Alabama, and on August 8, 1960 they married. Together they are the proud parents of a son, David Edmonds Jr., born March 14, 1963 in Munich, Germany.
I am a graduate of Park College in Parkville, Missouri, where I earned a BA Degree in Management of Human Resources and a BS Degree in Social Psychology. I later attended Webster University Graduate School where I earned a double Masters Degree in Management and Leadership, and Human Resource Development. I am also a graduate of the Army Military Personnel Officers Course at Fort Benjamin Harrison, Indiana and the Army Force Management Institute of Fort Belvoir, Virginia.
As a veteran of the United States Army, I retired in February 1979 after completing over 30 years of honorable military service. I retired at the graded of Chief Warrant Officer, W-4. My last assignment at time of retirement was as Military Personnel Officer with the Adjutant General, Fort Bliss, Texas. During my military career, I served a combat tour of duty in Korea from May 1953 to June 1954 and two combat tours in Vietnam from September 1968 to September 1969 and December 1971 to December 1972. Overall, I served two tours of duty in the Federal Republic of Germany, three tours in South Korea and two tours in Vietnam. My military decorations include: The Legion of Merit; Bronze Star Medal (2 oak leaf clusters) (Vietnam); Air Medal (Vietnam); Army Commendation Medal (4 oak leaf clusters); Republic of Vietnam Armed Forces Honor Medal 1st Class; Vietnam Cross of Gallantry w/Palm; Good Conduct Medal (6th award); and numerous service medals and other commendations.
After retiring from the Army, I began a second career in the Federal Government as a Civil Service employee. I served 17 years in that capacity, primarily as a Manpower Management Analyst Supervisor. My last assignment upon retirement from that career in March 1997 was as Supervisor of the Manpower Branch, Manpower and Equipment Documentation Division, Directorate of Resource Management at Fort Bliss, Texas.
For the next eight years I volunteered my services to the community. I served as a member of the Civil Service Commission for the City of El Paso for three years from March 1996 to March 1999. I also served as a member, Vice Chairman and Chairman of the Appraisal Review Board, at the El Paso Central Appraisal District from February 1999 to February 2005. I also volunteered much of my time and effort to the Fort Bliss community, having served as the Assistant Volunteer Coordinator with the Army Community Service Division of Fort Bliss, from June 1997 until March 1998. During that time I also served as a volunteer Equal Employment Opportunity (EEO) Counselor and Administrative Assistant to the EEO Officer, lending much needed administrative support to the EEO Office. I then continued to work as a volunteer in the EEO Office until August 2005 when I was hired as a full time Retired Annuitant employee. I remained in that capacity until August 31, 2007 when as a result of illness, I resigned to revert back to my full time retired status.
I am extremely active and supportive in my church, Mount Zion Baptist Church of El Paso, Texas, and in my College Fraternity, Kappa Alpha Psi, working with young men between the ages of 7 and 17, as a Guidance Counselor and Mentor. I continue to avail myself to my community in any capacity needed, where my talents and expertise can be utilized.