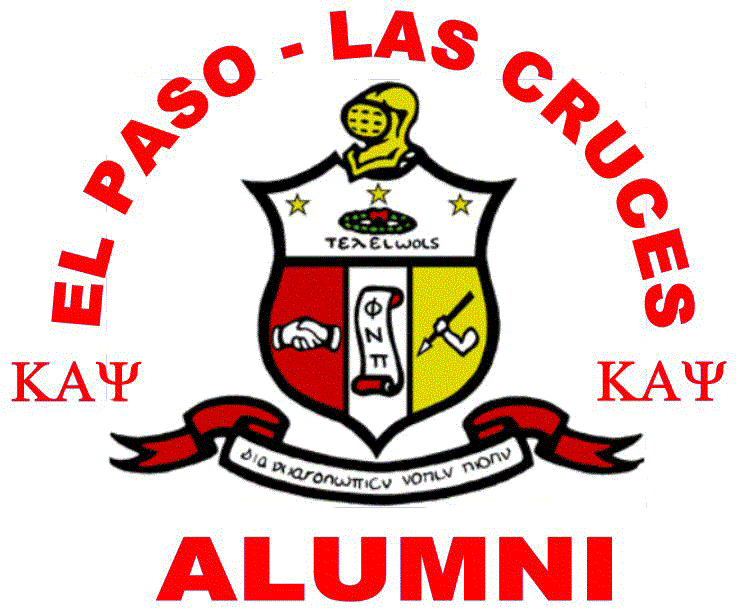 El Paso - Las Cruces
Alumni Chapter (TX-NM)
Inspiring service in the public interest is one of 5 key objectives of Kappa Alph Psi. The proud men of Kappa Alpha Psi have a long history of positively impacting communities around the country and world. The Guide Right Program, Kappa League, and Kappa Community Service Foundation are nationally recognized programs that each chapter participates in.
Scholarships
​
During the past 25 years Kappa Community Service Foundation of El Paso and Las Cruces has awarded over 175 Scholarship to deserving high school graduates. This program has been the cornerstone of the organization's national Guide Right Program. Students have attended and graduated from schools throughout the United States to traditional Black Colleges. After students are awarded the scholarships, members of Kappa Alpha Psi, follow-up on their progress through graduation. Many of the matriculating students return from college to speak with new student scholarship winners.
Thanksgiving / Christmas Basket Giveaway
​
In 1998, Kappa Community Service Foundation of El Paso and Las Cruces saw another opportunity to impact our neighboring community. We began collecting and distributing turkeys/ham and all the trimmings to families living in the El Paso County, Dona Ana County, and Otero County area. This initiative is completely funded and supported by the members of the organization. However, additional funding would allow us to expand the reach we have with community today.
Big Brothers Big Sisters
​
In 2010, Kappa Alpha Psi Fraternity, Inc. mobilized their membership to become volunteers with Big Brothers Big Sisters. Since its founding in 1911 at Indiana University, Kappa Alpha Psi Fraternity, Inc. has played a vital role in local communities across the United States. In fact, the fraternity's partnership with Big Brothers Big Sisters is a major part of a growing force of volunteers and donors for the organization. The entire fraternity—every chapter and every member—is helping Big Brothers Big Sisters to reach the collective goal of giving boys a new perspective on life and enabling them to reach their potential.