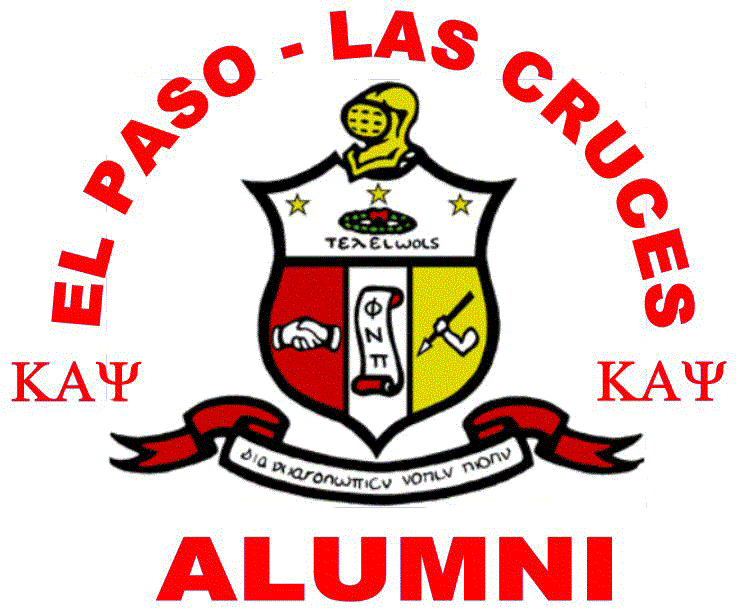 El Paso - Las Cruces
Alumni Chapter (TX-NM)
Brother Rhodes was born and reared in Apalachicola, Fla. He was graduated from Hampton Institute in 1953 with a BS in Biology and Chemistry and a commission in the USAR. He entered AD in Sept 53, integrated into RA in Sept 57 and retired in June 75 in the grade of LTC.

He did not pledge while in college as he was too "busy". He was in Varsity Boxing and Wrestling, Swim Club, Cheerleader, Dance Group, College Choir, Male Chorus, ROTC Drill Team, Pershing Rifles and Scabbard and Blade.
He pledged at El Paso Las Cruces Alumni Chapter in 1974 with the recommendation of Bro Henry Sitgraves.

During his Military career, he served in command at all levels up to and including Battalion, at Staff levels up to General Staff at Division, Post and US Army Europe. His terminal assignment was Director, Ft Bliss Computer Center. In addition to numerous assignments in the US, he has served in Japan, Korea, RVN, and Germany. He served in RVN with the First Inf Div. He has many military decorations: including the Bronze Star for Valor and the purple Heart for wounds received in combat.

Bro Rhodes has a Bachelors Degree from Hampton University, a Masters Degree from Fla A & M University. He has studied for the MBA at UTEP and at Boston University for the PHD in Ed Psychology. Neither of these two programs was completed.

He was recruited out of the army by the El Paso Natural Gas/El Paso Corp for whom he worked, as a computer professional, for 17 yrs before taking early retirement,

Since retiring from the army in El Paso in 1975, Bro Rhodes has been very involved in community affairs. He was Chairman and Board member of the Private Industry Council, Board member of the National Association of the Private Industry Councils (NAPIC) a Division Chair for the United Way, Class Chairman for Leadership El Paso Class 15, and many other civic and community activities. He was elected and served two terms on El Paso City Council.

He has served the State of Texas, by Governors' appointment, to the State Job Training Coordinating Council, the TX Commission on Private Security and currently the TX Veterans Land Board..

He is actively involved in Veterans Affairs He has served as Liaison to the CG FBT and the Cmdr WBAMC from the two Chambers of Commerce. He is a member of: the American Legion, VFW, MOPH, and the DAV.

He is a past Polemarch of the El Paso Chapter, a Life member of KAPPA ALPHA PSI , a member of the Kappa Khorus, and a recipient of the distinguished Service Award for his service on the National Social Services Committee.

He is a serious Christian an ordained Baptist Deacon and is active in Center Chapel 1 at FBT, where he served for two years as Pres of the parish council.

He and Rebecca have been married for 52 years and have two daughters and 4 Grand children.