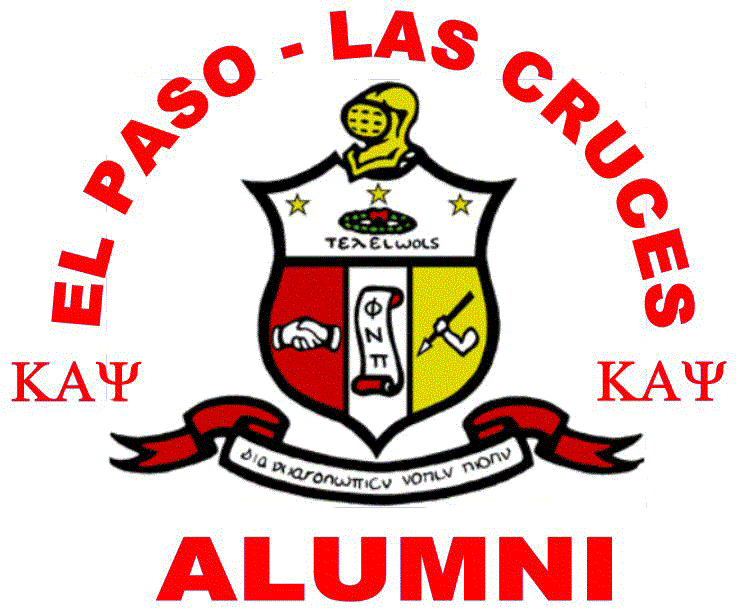 El Paso - Las Cruces
Alumni Chapter (TX-NM)
Bennie D. Cooley; I was born in Greenville County in Greenville, South Carolina. I was the fifth child to Odie & Minnie Cooley. I have three sisters and one brother. Grew up in Greenville, SC. Attended elementary and high school there. Went to Savannah State College in Savannah, Georgia for one year. Drafted into the Army and stayed three years. Returned to Savannah State College and finished in 1957 with a B.S. Degree in Mathematics. Went to work at White Sands Missile Range as a Mathematician. Married Nell Grant in 1959. We have one son, Hector Cooley. Hector is a member of the Alexander Fairfax Alumni chapter. He Lives in Fort Washington, Maryland. We relocated in 1966 to St. Louis, Missouri. I worked for the Army Material Command. I worked as a Research Analysis in Procurement. We did the cost analysis for high dollar contracts. Moved to Washington, D.C. in 1968 and worked in the same job. Returned to El Paso, Texas in 1970 and started working for Ysleta Independent School District as a classroom teacher. Worked for 21 years and retired in 1991. After retirement I went into the car wash business. I am the owner and operator of Sun City Car Wash. A self service car wash facility.

I am a member of another organization in the community. I have been a member of Alta Vista Optimist Club for 29 years. Still an active member and participate in all of the Activities. Optimist is a youth organization that funds and run many youth programs. We still enjoy traveling and participate in many activities.