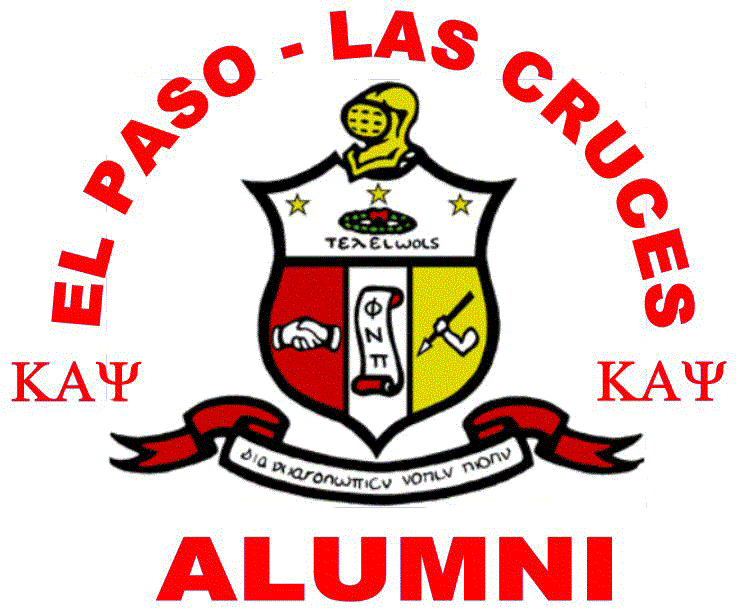 El Paso - Las Cruces
Alumni Chapter (TX-NM)
Brother Artie Clark Maxwell, Jr., was educated in the Milwaukee, Chicago, and Atlanta public school systems. Bro. Maxwell graduated from Savannah State University with a Bachelor of Business Administration in Accounting and minors in Mathematics and Science. He received a Masters of Divinity from Morehouse School of Religion at the Interdenominational Theological Center in Atlanta, Georgia. Artie is working on the Doctor of Ministry at Erskine Theological Seminary in Due West, South Carolina

Brother Maxwell's ministry began with his initial sermon in January 1990 and was ordained in December 1991. He has served as Assistant Pastor, Second Ebenezer Baptist Church, Savannah, Georgia Youth Pastor Friendship Baptist Church College Park, GA , Assistant Pastor First Zion Baptist Church, Riceboro, GA. Co-Pastor Fort Stewart Gospel Service, Pastor Baumholder Collective Gospel Service, Baumholder, Germany, Minister to clergy New Creation Christian Fellowship San Antonio, TX, Associate Pastor for the General Protestant Service at Wm Beaumont AMC and presently serves as Co-Pastor to Sage Hall Gospel Service,. The Progressive National Baptist Convention Incorporated endorses him as a chaplain.

Brother Maxwell entered military service in September 1988 at Fort Knox KY. His Advance Individual Training at Fort Benjamin Harrison graduated Distinguished Honor and received the MOS Finance Specialist He later received the Military Occupational Skills of Personal Administration Specialist and Material Handling Specialist. He was commission as a Second Lieutenant in 1994. He has served as a Quartermaster and a Fire Support Officer. In June 1998 Bro. Maxwell become a chaplain and served as a chaplain in the National Guard until he entered active duty service 2002.

Bro Maxwell thanks God for the gift of song and worship and through this gift he has crossed path with many notable personalities in the Gospel music area namely that of James Cleveland, Dorothy Norwood, James Bignon, Abertina Walker, Stephen Hurd, Gary Hines and Sounds of Blackness, Bishop Kenneth H., and Bro. Byron Cage. Bro. Maxwell 's music affiliations have included member of Gospel Music Worship of America, National Convention of Gospel Choirs and Choruses; Georgia Mass Choir, Savannah State University Wesleyan Gospel Choir( member, Student director, Director)

Bro Maxwell pledge Kappa Alpha Psi and cross the burning sands of the Savannah Alumni Chapter Spring 1990. In Bro Maxwell's 21 year as a member of this Grand Fraternity he has been affiliated with the following chapters Savannah Alumni, Germany Alumni AUC Intermediate chapter, Hinesville-Fort Stewart (Charter Member), and El Paso-Las Cruces Alumni.

Bro Maxwell is married to the former Nina Lorraine Fuller of Midway, GA for over 19 years. They have three children Lateshia Shanae age 17, Lariel Shanese age 14 and Artie, III age 11.